Welcome To DiPaolo's Bakery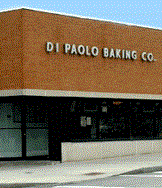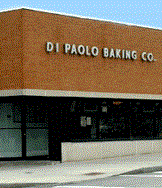 For over 100 years, Di Paolo Baking Company has provided consumers, restaurateurs, schools, and food-service companies with the best hearth-baked and ready-to-bake products — all made with the freshest, most flavorful ingredients.
All of our breads and deserrts are baked fresh daily. With over 70 delicious items to choose from, there's always something you need from Di Paolo's.
Stop by our store on Plymouth Avenue North or if you can't make it there stop by any Wegmans and pick up your hard rolls, saudage rolls and seeded rolls.
A few of the fine stores in the Rochester area that either serve or sell DiPaolo breads are Bill Grays, Tom Wahls, Frontier Field, Palmers, as well as many area convenience stores
Wholesale customer, call us with your order or ask your independent bread supplier to deliver Di Paolo products to your door.
Our retail store is open weekdays 7 a.m. to 2 p.m.,
Closed Saturdays and Sundays
For ordering Call (585) 232-3510
​598 Plymouth Ave N. Rochester NY 14608
Breakfast And Lunch Sandwiches Served Daily
For Over 100 Years It's Been DiPaolo's In Rochester